Would you like to reach your customers with nice and neat design offers, in a fast and efficient manner and for an affordable price? Bulk e-mail (newsletter) by InterWay makes it happen!
Bulk E-mail (Newsletter)
Unlike other systems, IntelliMail for newsletters enables linking it to your systems. The linking can be provided on contact level and on level of data generated for e-mails.
When creating a newsletter, you can use dynamic applications to insert, for instance, a list of real estates based on customers' preferences, or a list of recommended products based on their last purchase.
Another advantage of IntelliMail is the option to install it directly on your server, which means that the customers' database does not leave your environment and it is protected by your conditions of handling the personal data.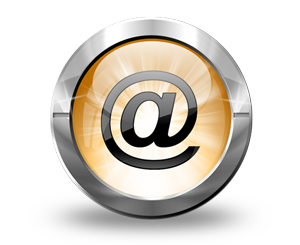 Smart Email Marketing
Customers are no longer satisfied by getting general information; they desire to receive an e-mail with added value. The option to insert dynamic applications and to create customized content addressing the customer allows you to get the maximum of e-mail marketing.

We adapt to your needs
A bulk e-mail (newsletter) will be customized to meet your requirements of linking it to your system and we will prepare dynamic application to be inserted to the text.

We create design for you
We will design responsive ready-to-use e-mail templates for you.

Database of contacts is exclusively yours!
We will install the application to your environment so your contacts never leave your computers! Everything we do meets the regulations for manipulation with sensitive data.

Dynamic applications
We will design applications for inserting the data from your systems to e-mails, such as list of recommended products based on customer's last purchase.

High number of recipients
You can send e-mails to a large number of recipients either through your SMTP server or Amazon SES service.

Personalization and segmentation
Create lists of recipients based on pre-defined criteria, database search or links of your CRM system.

Correct e-mail delivery
IntelliMail complies with domain restriction policy regarding the number of e-mails per hour – your e-mails will not be directed to SPAM.

Subscription complies with legislation
A recipient can unsubscribe by one click and their e-mail is listed on so-called Blacklist, so they will never be listed on your list of recipients again.

A/B testing
Simply test different versions of texts, headlines, buttons, images and overall visual of any e-mail design.

Automated greeting cards
IntelliMail enables automatic sending of greeting cards for birthdays, name-days, jubilees, etc.

Personalization is a must!
Start to address your customers individually and provide them with tailor-made content!

Statistics will be fun!
Keep track of much more than opening or clicking at your e-mails! Together with our CMS WebJET, IntelliMail monitors your customer even on websites.
"EVERYBODY AHS AN E-MAIL!"
Do not hesitate to communicate with your customers on everyday basis. Keep them informed about news and events in your company. IntelliMail can be easily modified and so it can reach to your prospective customers.